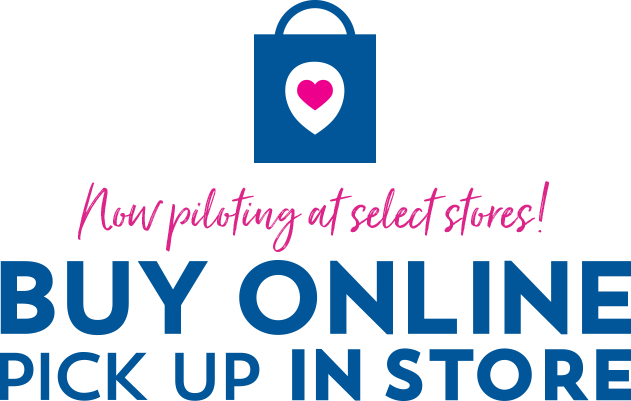 Safe. Quick. Easy.
We're here for you, so we're introducing a new way to shop soap, sanitizers and other favorites.
Three simple steps to get what you need, all with your safety in mind: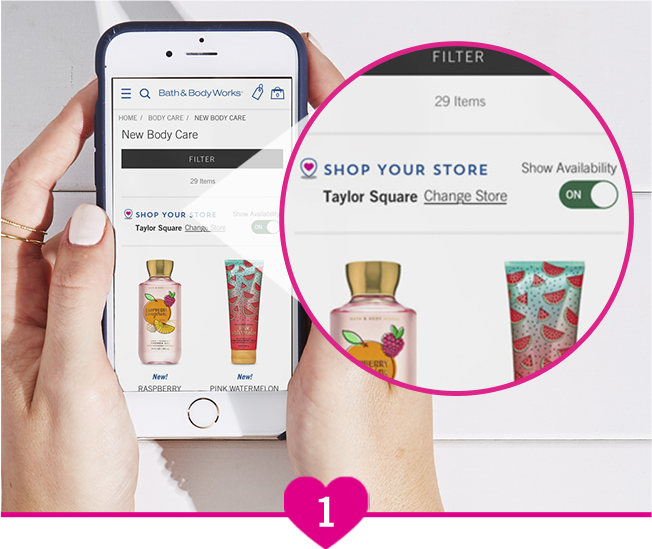 Shop Online
Find your local store,
then add items to your bag for pickup.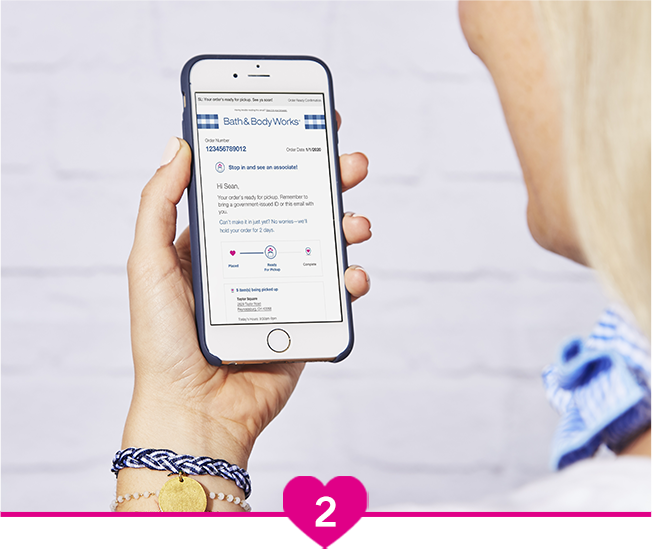 G

et

N

otified

We'll email you when your order is ready.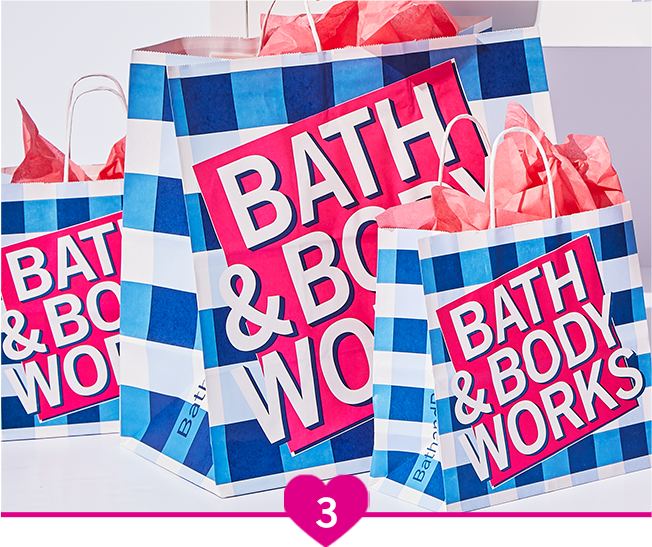 G

rab and

G

o

Head to your store, see an associate
and get your goodies!
You've got questions. We've got answers.
Is Buy Online Pick Up In Store available at my store?
This program is currently available only at select stores. But keep checking back…
we're adding more soon! (Take a look at the Check Availability link above.)
Are these stores open if I want to stop by and shop?
At this time, our participating stores are available for pickup orders only.
When will my pickup order be ready?
Typically within four business hours, but don't leave until we send you an email!
Please be sure to check your junk mail or spam folder.
What do I need to pick up my order?
A government-issued ID or the confirmation email.
You can also designate someone to pick up your order during online checkout.
Where do I pick up my order?
Once you're at the store, see any associate. They'll take care of you!
How long do I have to pick up my order?
Once your order is ready, 2 days.
If it's not picked up by then, we'll cancel it.
When will I get charged for my pickup order?
At pickup! Note: an authorization hold will be placed on your debit or credit card when you order.
If you paid by a gift card, your gift card will be charged at the time the order is placed.
View All FAQs
Check the list below to see if it's available in your area.
Ohio

Easton Marketplace

Lennox Town Center

Sun Center

Taylor Square

Oklahoma