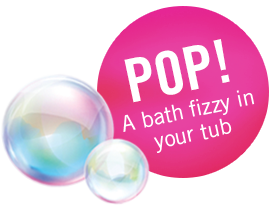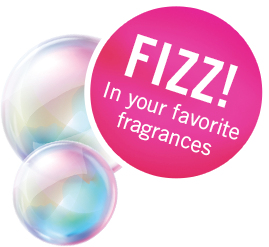 Let's Get Fizzy!
Introducing new bath fizzies in our
exclusive fragrances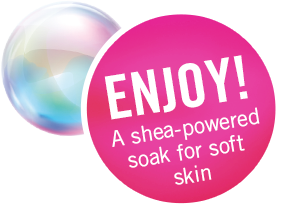 For you or for a gift, they're always a good idea!
What is a bath fizzy?
A bath fizzy is a ball of fun that brings: 1 part relaxation + 2 parts delight to your regular bath routine. As your fizzy froths, fizzles (and dissolves), it releases pops of color and fantastic fragrance! Every fizzy features shea butter and soothing bath salts to make your bath water—and you—feel amazing!
Will bath fizzies stain my tub or skin?
No! The pigments in the fizzies simply add relaxing bubbles and beautiful brightness to your bath water. They help leave you and your skin feeling rejuvenated, but leave your tub just the way it was before you filled it.
When do I put a bath fizzy in my tub?
When your tub is about halfway full, drop a fizzy in under the running water (this activates the fizzing agents). As the fizzy dissolves, filling your tub with color and fragrance, swish & swirl the fizzy throughout the water until it's completely dissolved. Also, bubble bath can be used with bath fizzies, but you don't really need it!
Can a bath fizzy be used more than once?
No. We designed each fizzy to be used just one time. Using a fizzy once is the way to treat yourself the full fizzy effect!
Some bath fizzies have things that look like crystals on the outside. What are those?
Those are bath salts—the same soothing salts you'll find inside all bath fizzies. Japanese Cherry Blossom, Warm Vanilla Sugar and A Thousand Wishes all have extra bath salts on top. (Hello, bonus!)
What are the speckles in some fizzies?
More soothing bath salts! Warm Vanilla Sugar, Pretty As A Peach and Magic In The Air fizzies have speckled bath salts throughout!