The Essential Guide:
Wallflowers Air Fresheners
Incredible scents. Gorgeous plugs. There are so many reasons to love Bath & Body Works Wallflowers. Here, we'll break down how they work and why they're the single best plug-in air freshener for your home.
How Wallflowers Work
Spoiler: it's super easy. Like, bulb + plug + outlet easy. To get a bit more technical, think of the plug as a mini heater just for fragrance bulbs. Here's your three-step path to a dreamy-smelling room.
1. Choose a beautiful fragrance
Your home's scent says a lot about you. With basically endless choices — fresh, floral, fruity, sweet, clean, everything in between — we'll make it send the right message.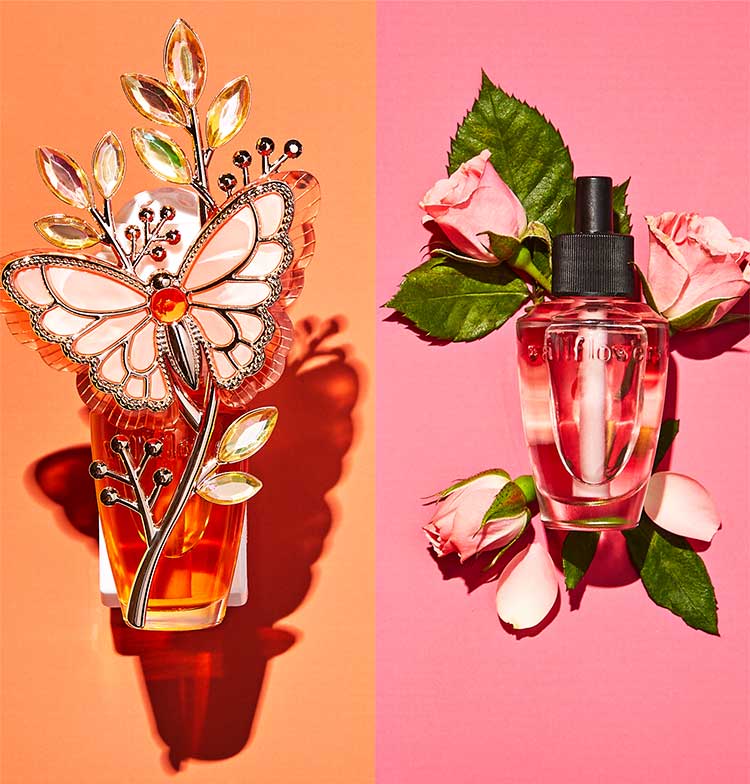 2. Pick a plug that enhances your décor
From cute to chic to whimsical to seasonal, our plugs come in all shapes, sizes, styles. So whether you're looking for one that blends in…or one that becomes the talk of the room, we've got you.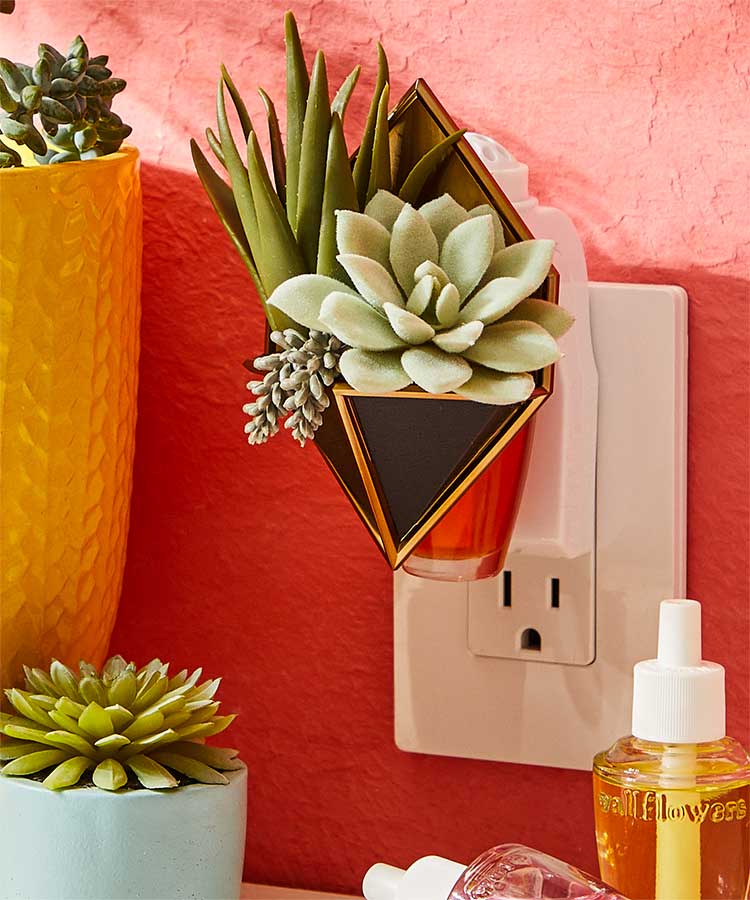 3. Plug it in and enjoy fragrance
that's always on
And by always on, we mean up to 30 days of effortless scent that greets you and your guests with pure happiness.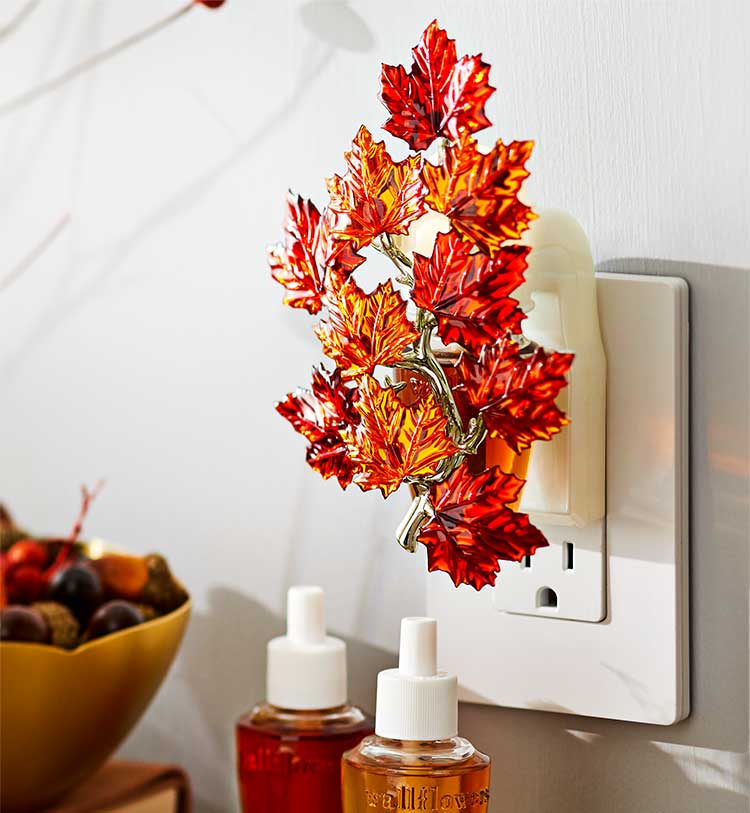 The Wallflower Scents
If you know Bath & Body Works, you know our icons. You should also know we've taken these amazing scents and put them in plug-in air freshener form — along with so many more. The room fragrance options pretty much never end, but here are our top categories.
Most loved
If you're searching for the best of the best, we've created a whole category that houses the five-star fragrances everyone's raving about.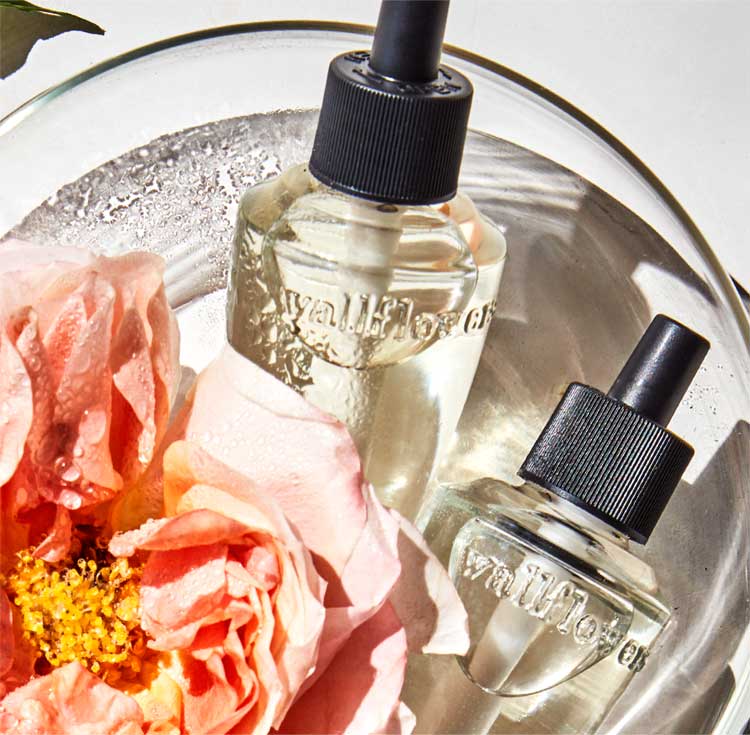 Fresh & clean
Think lemon, cotton, lavender, etc. Nothing beats a home that smells like laundry fresh from the dryer — and these are the room scents that capture that vibe.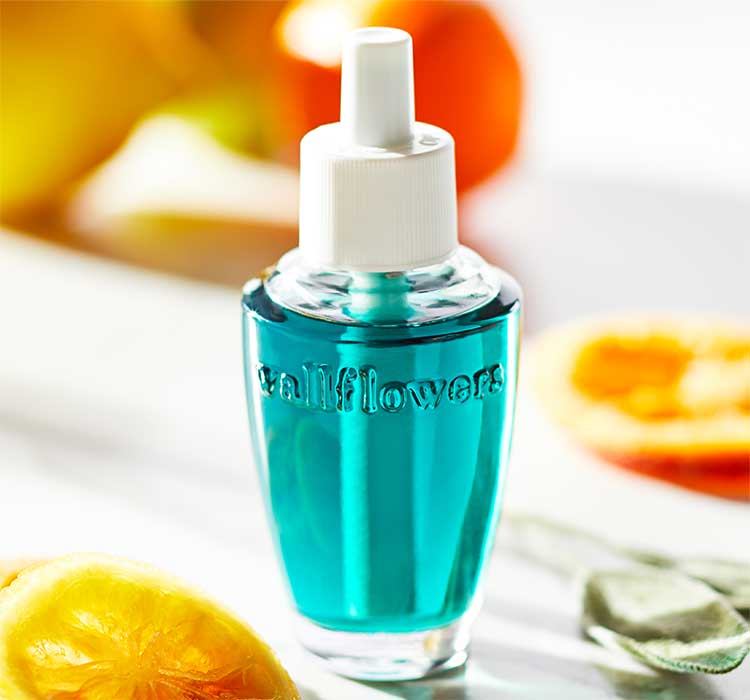 Seasonal favorites
We might be biased, but we think fragrance is the best way to experience the seasons. Cookies for Christmas, tropicals for spring, pumpkins for fall…you get the point.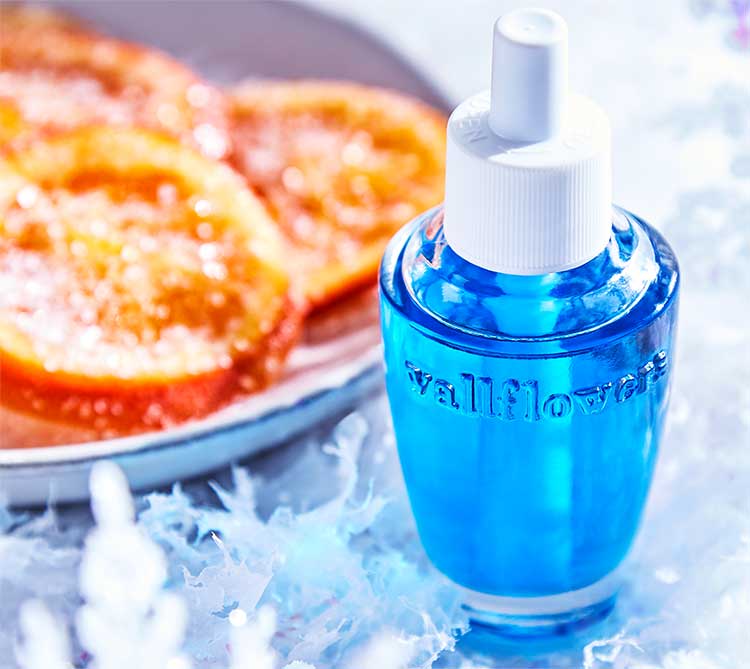 Body care icons
We're talking fragrances like Gingham, A Thousand Wishes and Japanese Cherry Blossom. Yep — many of your go-to lotions and perfumes also have a Wallflowers counterpart. So now your home can wear your signature scent, too.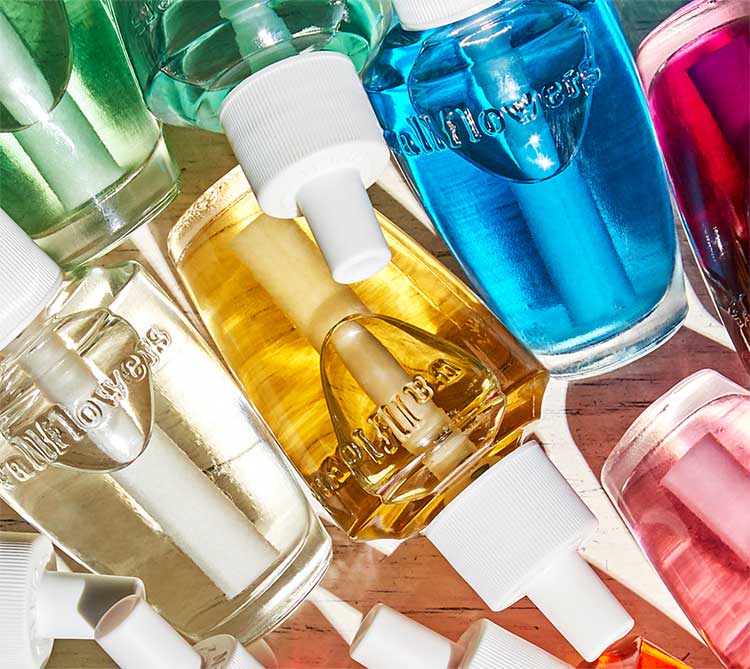 The Wallflowers plugs
Now that you've picked a fragrance refill (or two, or three, or four) it's time to plug and play. Whatever your style, we've got a plug to match your décor — or even upgrade it.
Traditional plug-ins
Your everyday, blend-into-the-background plugs that live with all your décor. Need we say more?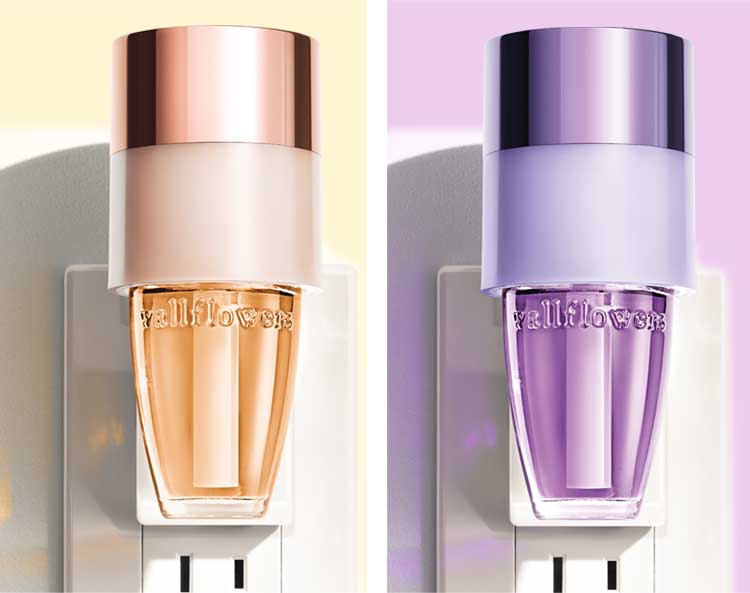 Nightlight plug-ins
Hallways, bathrooms, kids rooms…fill them with fragrance and brighten them up. Bonus: Our nightlight plugs give off a continuous glow, so there's no need to flip a switch.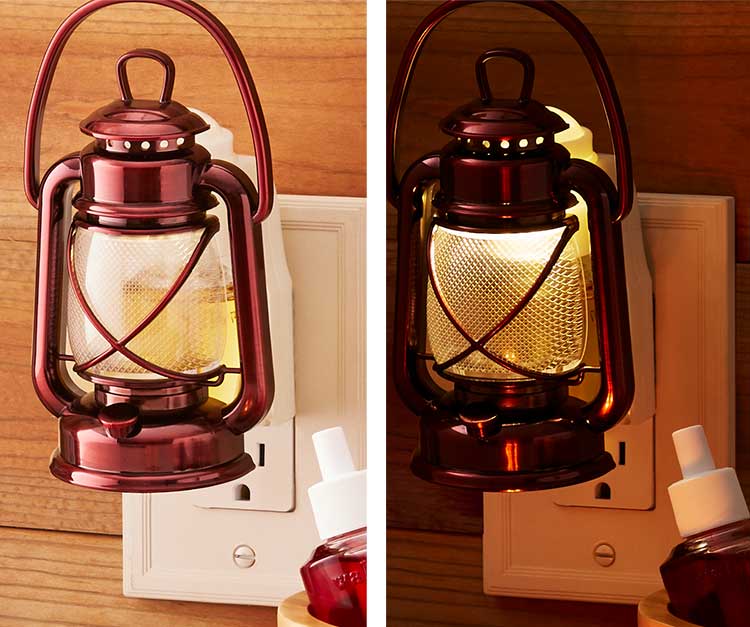 Seasonal plug-ins
More than plugs, they're fashion accessories. Christmas trees, American flags, mermaids, succulents — we change up our plug-in selection with the seasons (so you can too).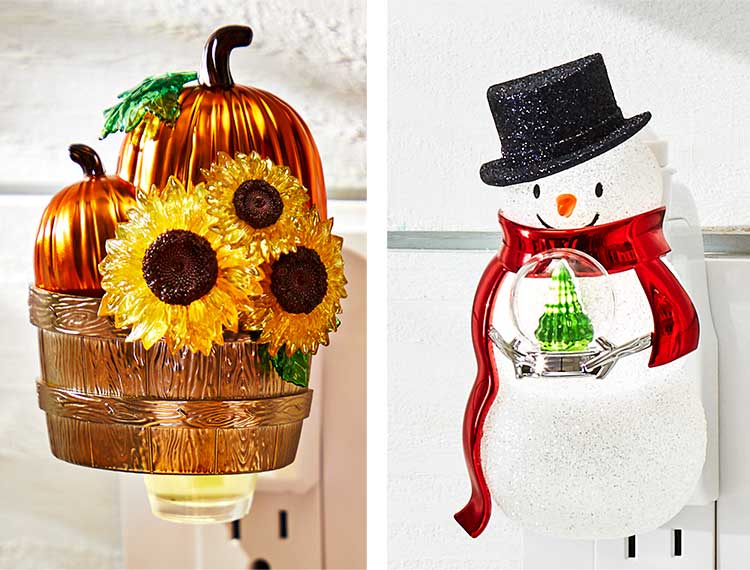 Scent-switching
duo plug-ins
It's a fact: your nose will eventually go blind to even the strongest fragrance. So we created the Scent Switching™ Wallflowers duo plug. It automatically swaps between two scents every 48 hours, making it the best defense against fragrance fatigue.