Perfect Peony Perfume & Fragrance Collection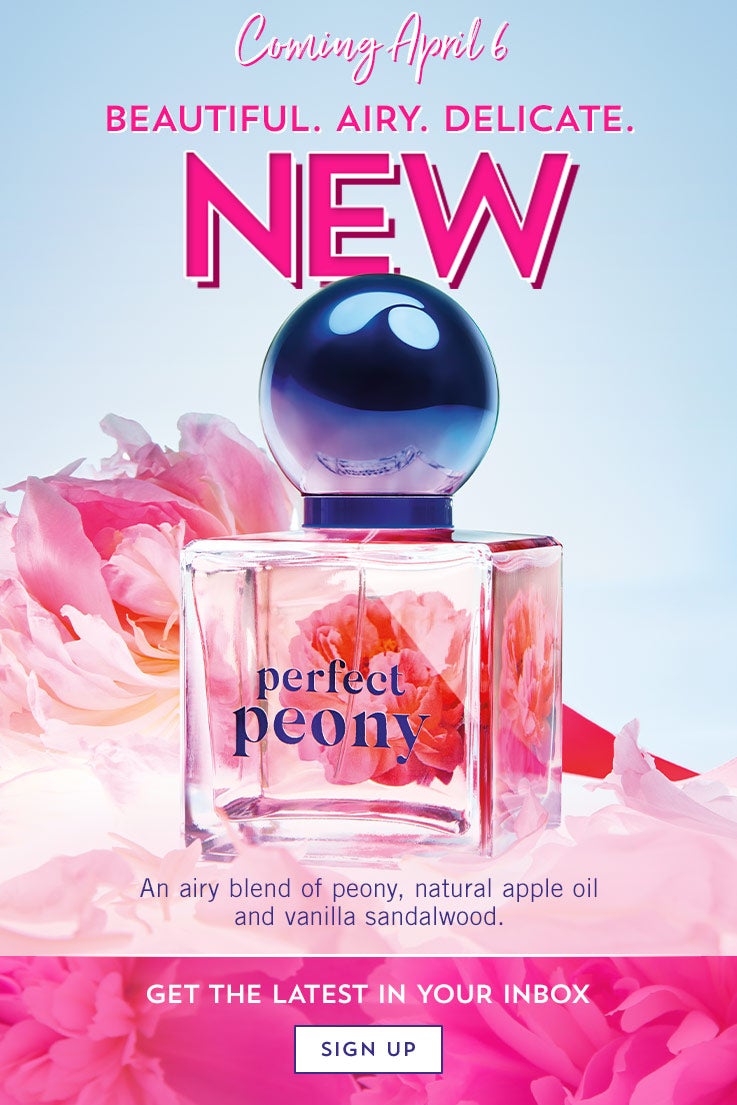 Perfect Peony Fragrance by Bath & Body Works
Beautiful. Airy. Delicate. Take a walk through bright fields with our latest fragrance: a blend of peony, natural apple oil and vanilla sandalwood. Perfect Peony embodies a perfect spring day, with blue skies and sun-soaked pink peony petals in hand. Like the name implies, it's basically perfect…and it all stems from the flower itself. Peonies are beautiful, unique and they smell so delicate, feminine – AKA amazing. Speaking of the scent, these key fragrance notes are it:
Peony

: a lighthearted, delicate scent that's as unique as you.

Natural Apple Oil

: a crisp note that that immediately captures attention.

Vanilla Sandalwood

: a subtle, sweet-yet-woodsy tone.
Another reason this floral fragrance is so great? It was created by the same perfumer who made the cult-classic Vanilla Bean Noel, and he knows a thing (or two) about creating instant hits.
We can't wait for you to try our peony perfume. Shop the mini perfume soon and get the full collection on April 6.