5 Ways to
Repurpose
Bath & Body Works Products
We get it: while there's something kind of triumphant about finally finishing a product, it's tough to part with that gorgeous packaging, especially when your décor has come to love it. So, to save you the "now what do I do with this?" brainstorming session, we've put together five super-simple, beautifully sustainable ideas for how to recycle your Bath & Body Works products. Because you know us: we always see the (candle) jar as half full.
1. Create a custom
candle-jar

planter.

Small pops of greenery are the every-season, every-room mood boost — and recycling a candle jar is an easy, more eco-friendly alternative to searching high and low for a brand-new planting pot. We like air plants or succulents — they're a good size for the containers and simpler to take care of later — but if you have a green thumb, the sky (er, the garden) is the limit. Just grab your empty candle and your favorite planting strategy, and go.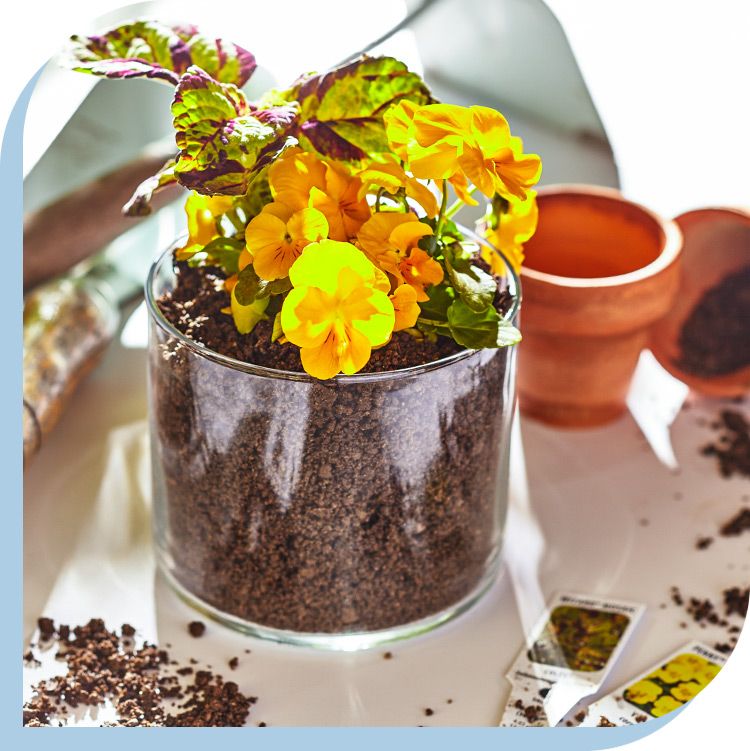 2. Recycle an empty 3-wick to be an office
catch-all

.

Desks and office spaces are notorious clutter magnets, and a repurposed 3-wick feels so much more special than those utilitarian office supplies. Pens, pencils, paper clips, push-pins...any tiny, runaway-prone item is fair game. We even like upcycling colored-glass jars to add a decorative kick to playrooms and craft tables — or leaving a little bit of wax at the bottom of the candle for an extra pop of color, texture and fragrance. (Scented markers are a thing after all).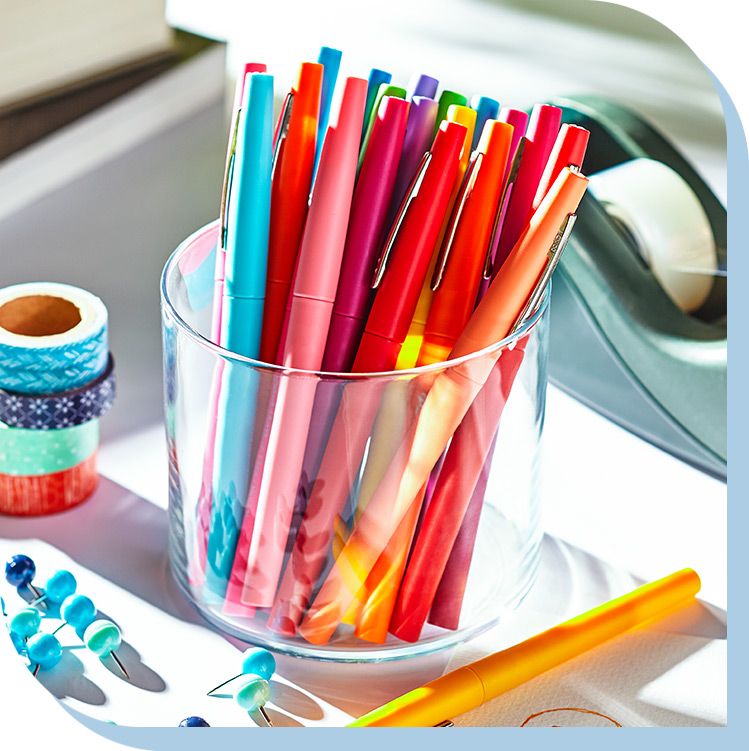 3. Make your cookie gifts even cuter.
Your famous double-chocolate delights are definitely perfect presents on their own, but delivering them in a unique, upcycled cookie jar will take you straight to Best Gift-Giver Ever status. Just be sure to keep the cookie sizes proportional to the repurposed candle jars themselves and always wrap them up in cellophane before tucking them into the containers. And if you're feeling adventurous, consider whipping up a batch of treats inspired the fragrance name on the packaging. Who could say no to a Hot Cocoa and Cream cookie?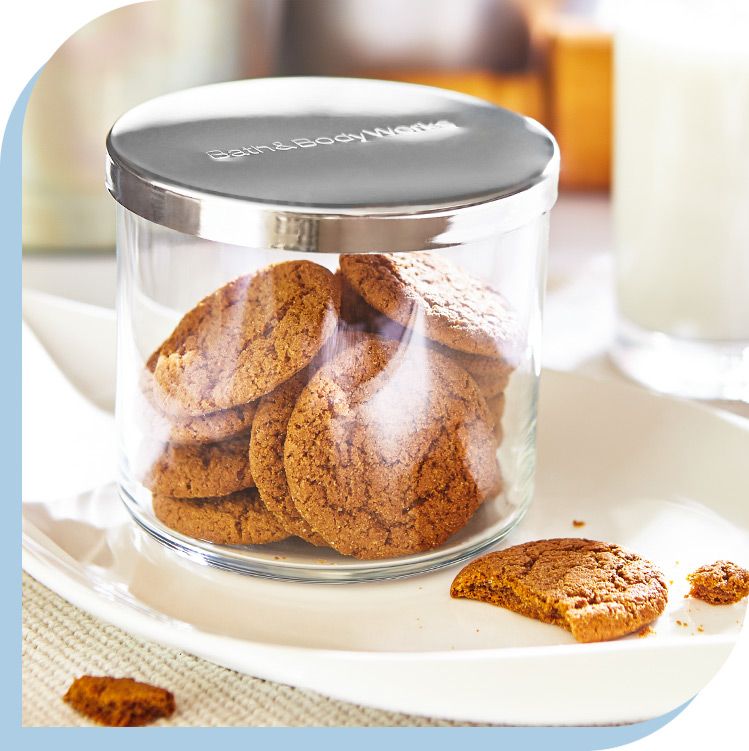 4. Bring some sanity to your vanity.
Whether you're a nail-art aficionado or just need some way to keep your hair ties from scattering all over the house, there's nothing more satisfying than an organized shelf — and this upcycling trick is the most #shelfie-worthy way to hold it all together. Start with the items you use most often (packaged cotton balls, manicure tools, lipsticks, eyeliners), then stash them by theme into any candle jars you have handy. Plus, if you hang onto the candle lids, you've got instant stackable storage for your shelves, cabinets, beauty drawers...you get it.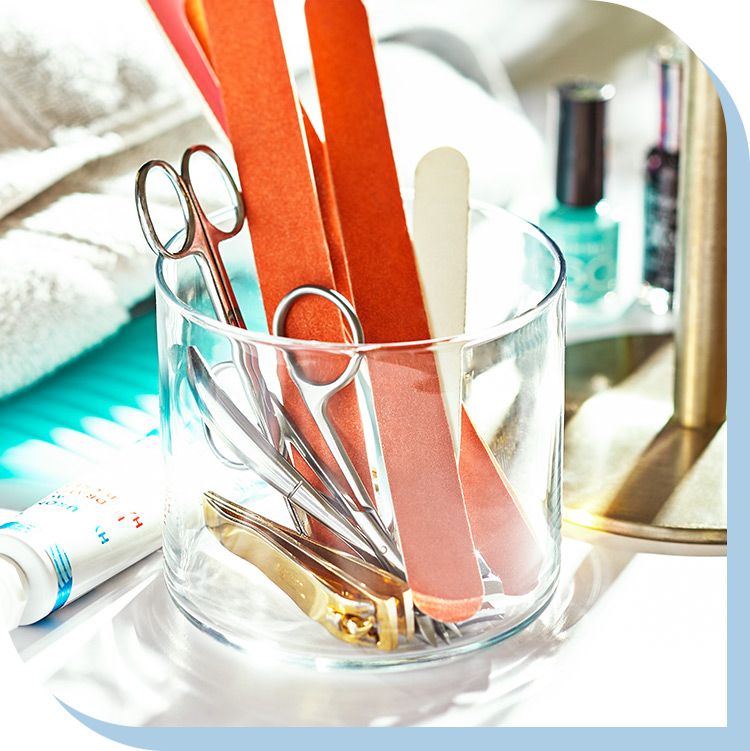 5. Upcycle your hand soap into an
on-demand

vase

That moment when you have an impromptu bouquet of flowers and literally nowhere to put them? A repurposed soap dispenser solves the entire "honey, where'd we put that vase?" conundrum. Just rinse your favorite decorative bottle, fill with a little water and tuck the stems into the top. Be careful to balance the height and weight of the flowers with the size of the hand soap itself; less is more here.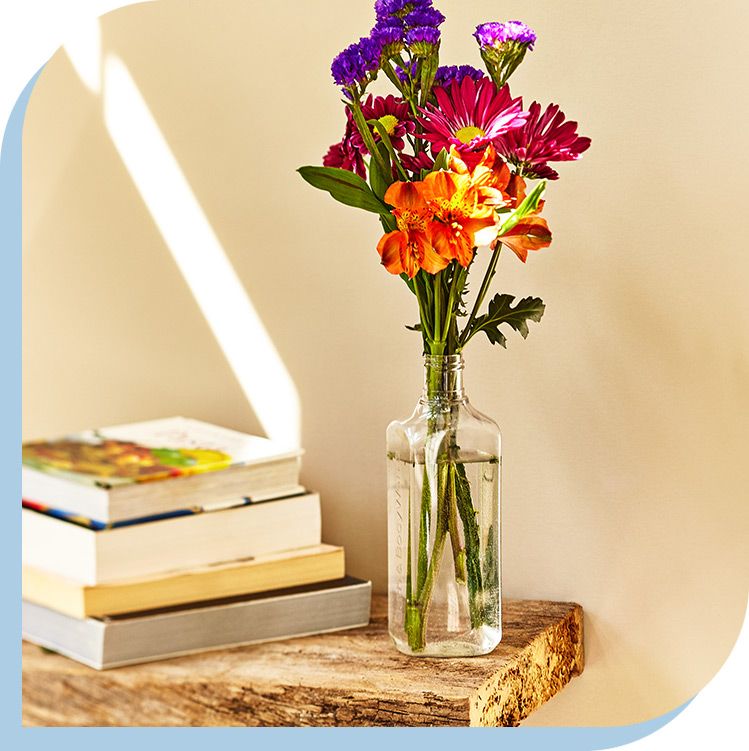 But before you repurpose,
you need a few beautiful things.
Shop Now